A Ministry of 

Liberty Bible Church

Galatians 5:1 Stand fast therefore in the liberty wherewith Christ hath made us free, and be not entangled again with the yoke of bondage. KJV 

Liberty Bible Church met for the first time on Easter Sunday 1985, but officially opened June 1985. Our first Pastor was Tom Miles who served until early 1988. After that, Tracy Plessinger filled the pulpit while also being the Pastor at Crossroads Bible Church known now as Grace Alive Ministries. From early 1989 until July of 2003 Stewart McClelland was the Pastor here at LBC. During those early years we met at the Karns Plaza in Bedford Pa. In 1994 we moved because the owner needed room for expansion. We thankfully were able to meet at St. James Lutheran Church in Pleasantville Pa. for two years. In December 1996 we moved to our present location. A local contractor, Jim Ford with the help of many within the assembly built the building, which sets on 3 acres. Stewart McClelland is now the Senior Pastor at Altoona Bible Church. From August 2003 until July 2004 various elders (I Timothy 2:3) from LBC and from Grace Alive taught and preached the word rightly divided. David Greenwood became our Pastor in August 2004 and is here presently. 

Liberty Bible Church is comprised of folks from as far away as Altoona, Johnstown and some living close to Cumberland, Md. We all come from various religious backgrounds with the understanding and appreciation now of what it means to be in Christ. We continue to learn, grow and rejoice in God's grace. Through the years, we have received help from Altoona Bible Church and Grace Alive Ministries for which we will always be grateful. They truly have exhibited II Corinthians 1:24 Not for that we have dominion over your faith, but are helpers of your joy: for by faith ye stand.

Our continual prayer and goal is to... Stand fast therefore in the liberty wherewith Christ hath made us free, and be not entangled again with the yoke of bondage: Galatians 5:1.  And to make all men see what is the fellowship of the mystery, which from the beginning of the world hath been hid in God, who created all things by Jesus Christ: Ephesians 3:9.


This page was last updated: May 19, 2020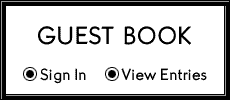 Service Time:

         Sunday :

        10:30 AM

   Church Service

Our Mailing Address:

Liberty Bible Church

9078 US Route 220

Bedford, PA 15522

Our Physical Location:

2840 Chalybeate Road

Bedford, PA 15522